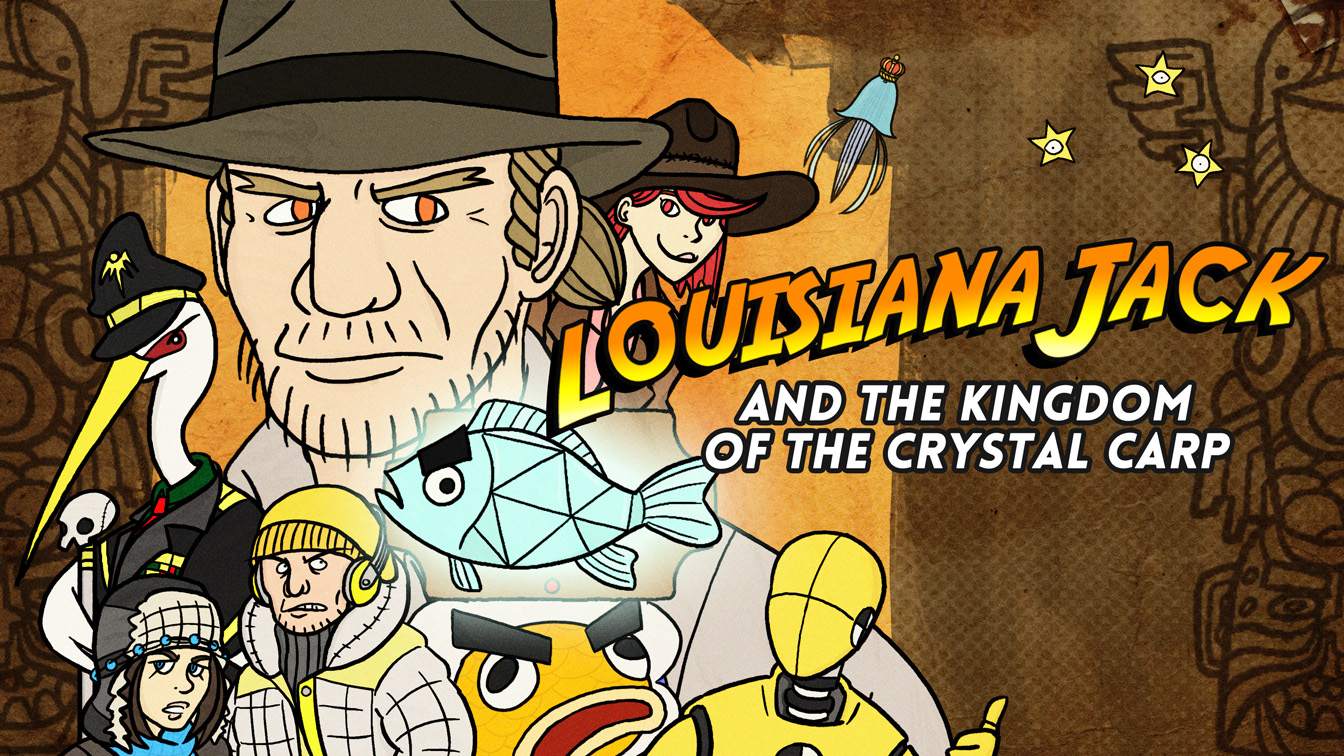 Kingdom of the Crystal Carp
A downloadable game for Windows, macOS, and Linux
Louisiana Jack and the Kingdom of the Crystal Carp is a top-down game with bullet-hell and puzzle elements. Equipped with non-lethal weaponry, players must negotiate a series of levels filled with deadly traps and monsters. Remember the timing of hazards and the locations of their triggers to use them against the enemies that populate the hostile kingdom.
Play as any of 5 characters with different abilities and playstyles.
Collect gold(fish) and complete all 24 levels!
Based very loosely on the Indiana Jones series.
This game is made with the Libgdx library.
Install instructions
Download and run exe.
Java Runtime Environment is not included, so it may be necessary to download it separately.
Download
Download
KingdomOfTheCrystalCarp-1.0.exe
87 MB